We aren't religious at all, but we do both believe in the POWER of a good cheeseburger.
Having a bad day? Eat a a cheeseburger and you'll obviously feel better!
Having a good day? Eat a cheeseburger to celebrate!
I'm not an expert on many things, but I AM an expert on cheeseburgers. If I'm every asked what I want to eat for dinner, 99% of the time, my answer is that I want a cheeseburger. If I was ever stuck on a desert island and I could only have one meal, I would want a cheeseburger, fries, ranch and a Dr. Pepper. I'm classy like that….
Here's our list of our FAVORITE cheeseburgers in no specific order. If we've missed a good one, feel free to let us know. Trying new restaurants is our very favorite thing to do.
The BBQ Burger from Prairie House Restaurant is topped with Crispy Bacon, Cheddar Cheese, Friend Onion Straws, Coleslaw and Homemade BBQ Sauce.
The Diner Dunn Burger from Union Corners Brewery is topped with Sharp Cheddar Cheese, Thousand Island Dressing, Lettuce & Pickles on a Toasted Sesame Brioche Bun.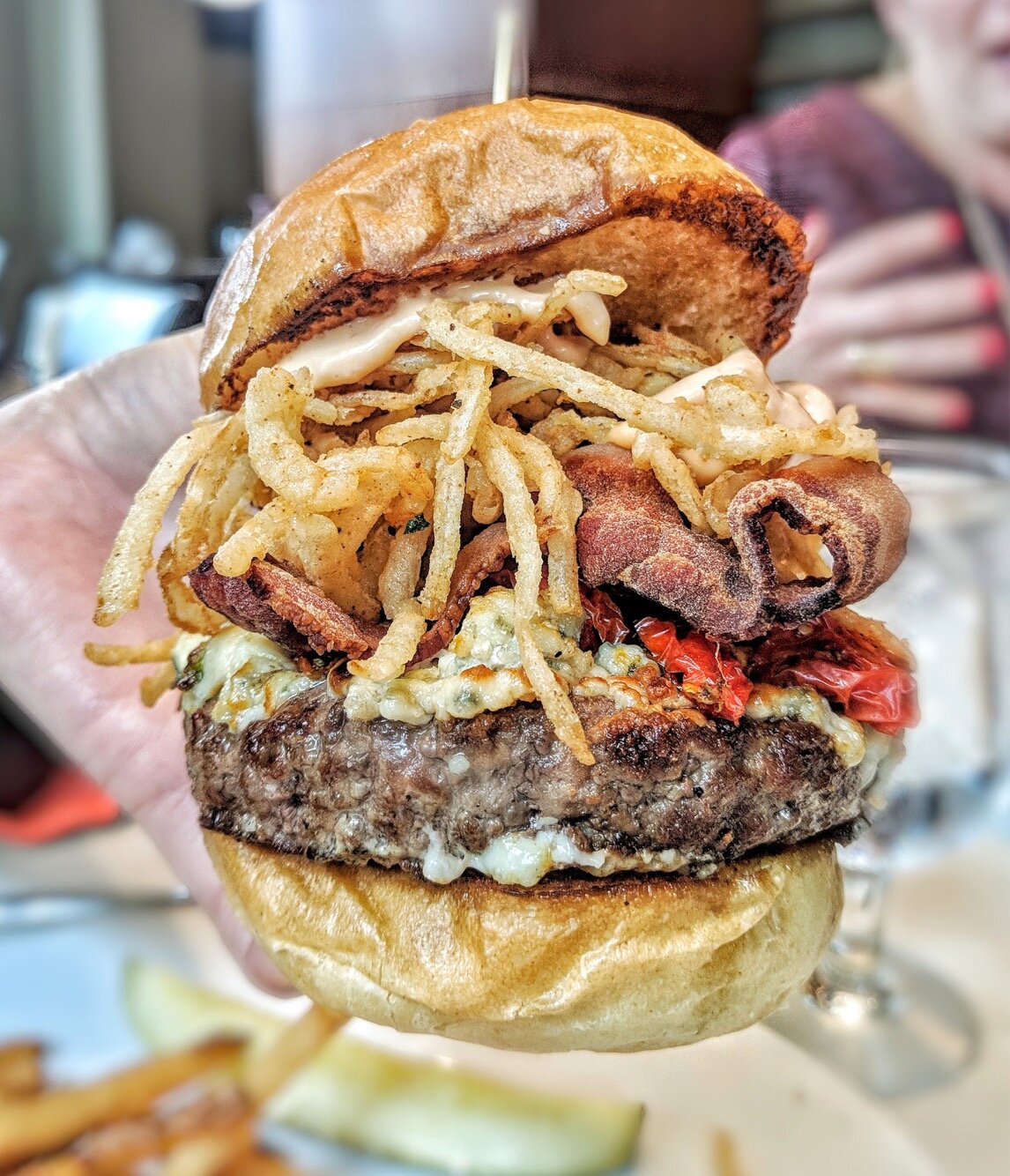 The Delmonico Burger from Johnny Delmonico's is a Half Pound Angus Beef Patty, Bacon, Blue Cheese, Oven Roasted Tomatoes, Haystack Onion Strings and Russian Dressing.
The Secret Burger from Estrellon isn't listed on the menu and it's only available at the bar on Wednesday nights. It's a Chopped Steak Patty with American Cheese, Housemade Pickles, Shredded Lettuce and Thai Chili Thousand Island Dressing on a Challah Bun.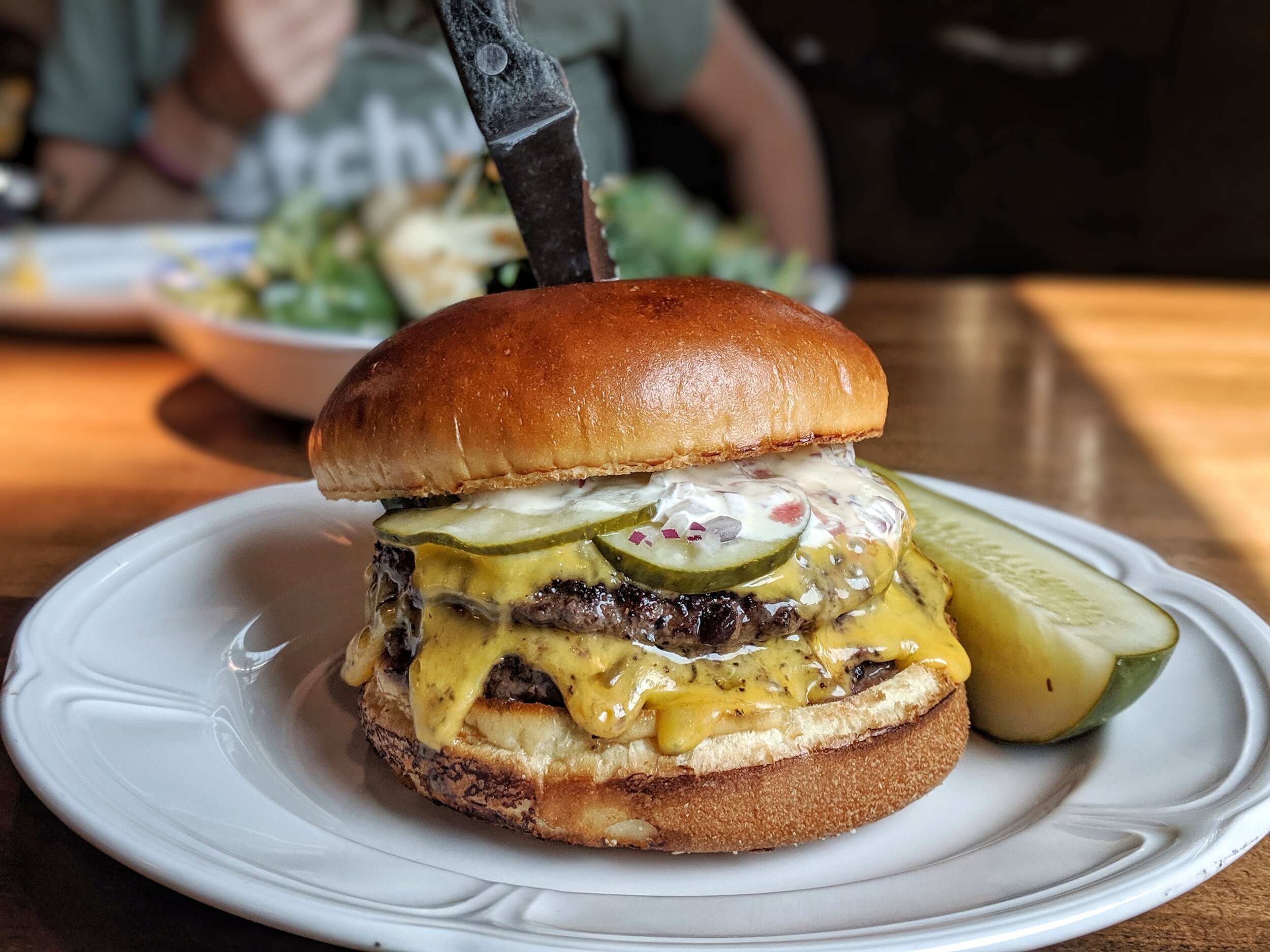 The Cheeseburger from Au Cheval Diner was rated one of the best burgers in the country by Bon Appetit Magazine. We've had it twice now while in Chicago and is NEVER disappoints.
The burger is a Prime Beef Patty with American Cheese, Dijon May and Homemade Pickles.
The Breakfast Burger from The Delta is topped with American Cheese, House Pickles, Onions, a Fried Egg and D.A.F. Sauce.
The Stella Blue Burger from Stella's Lounge is topped with Bacon, Blue Cheese, Lettuce, Tomato, an Onion Ring and Pickles.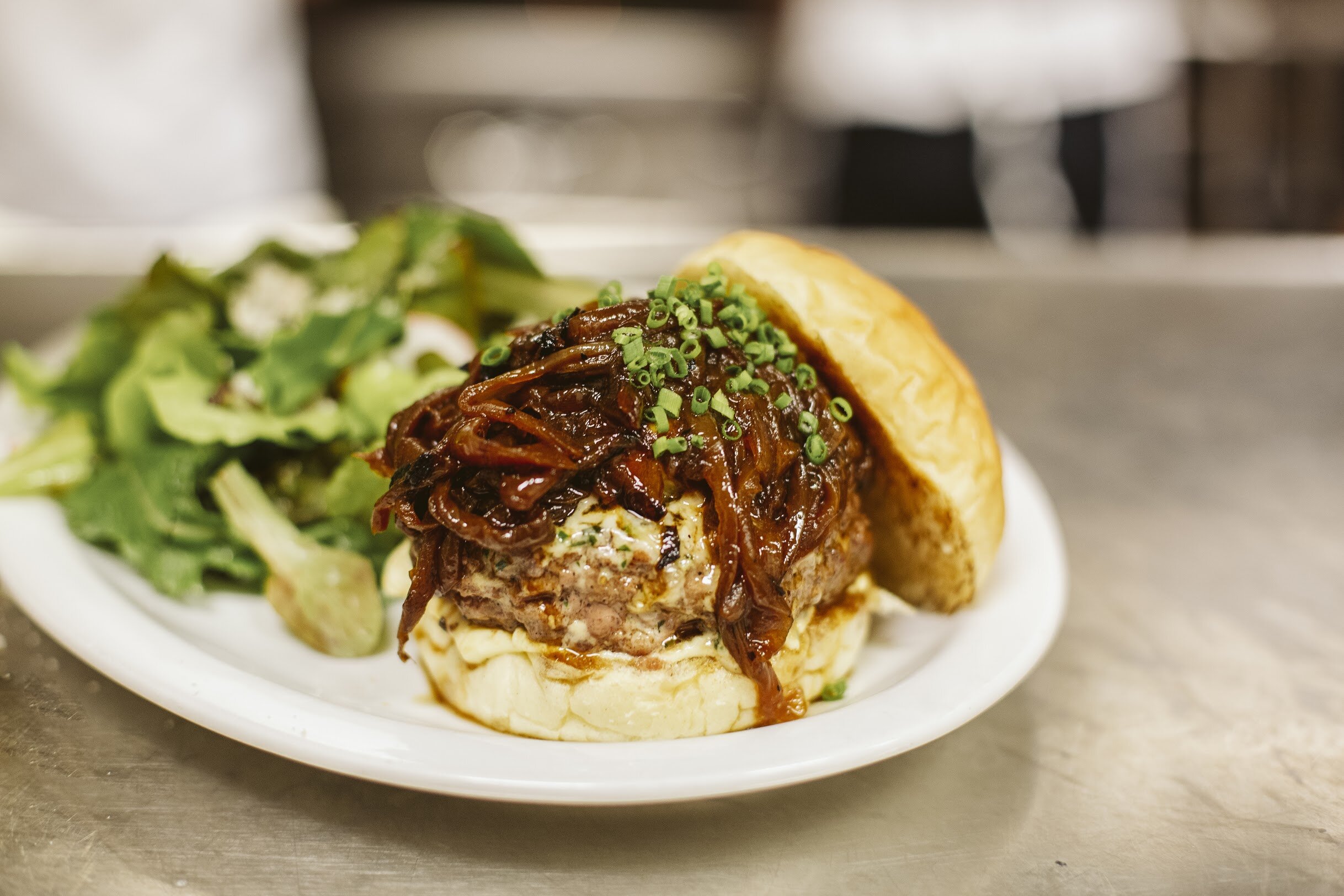 The Graze Burger from Graze is a Patty made with Ground Short Ribs, Brisket and Bacon, then topped with Caramelized Onion-Cabernet Jus, Hook's Swiss Cheese and Emmental Compound Butter.
Photo from @krosalesphotography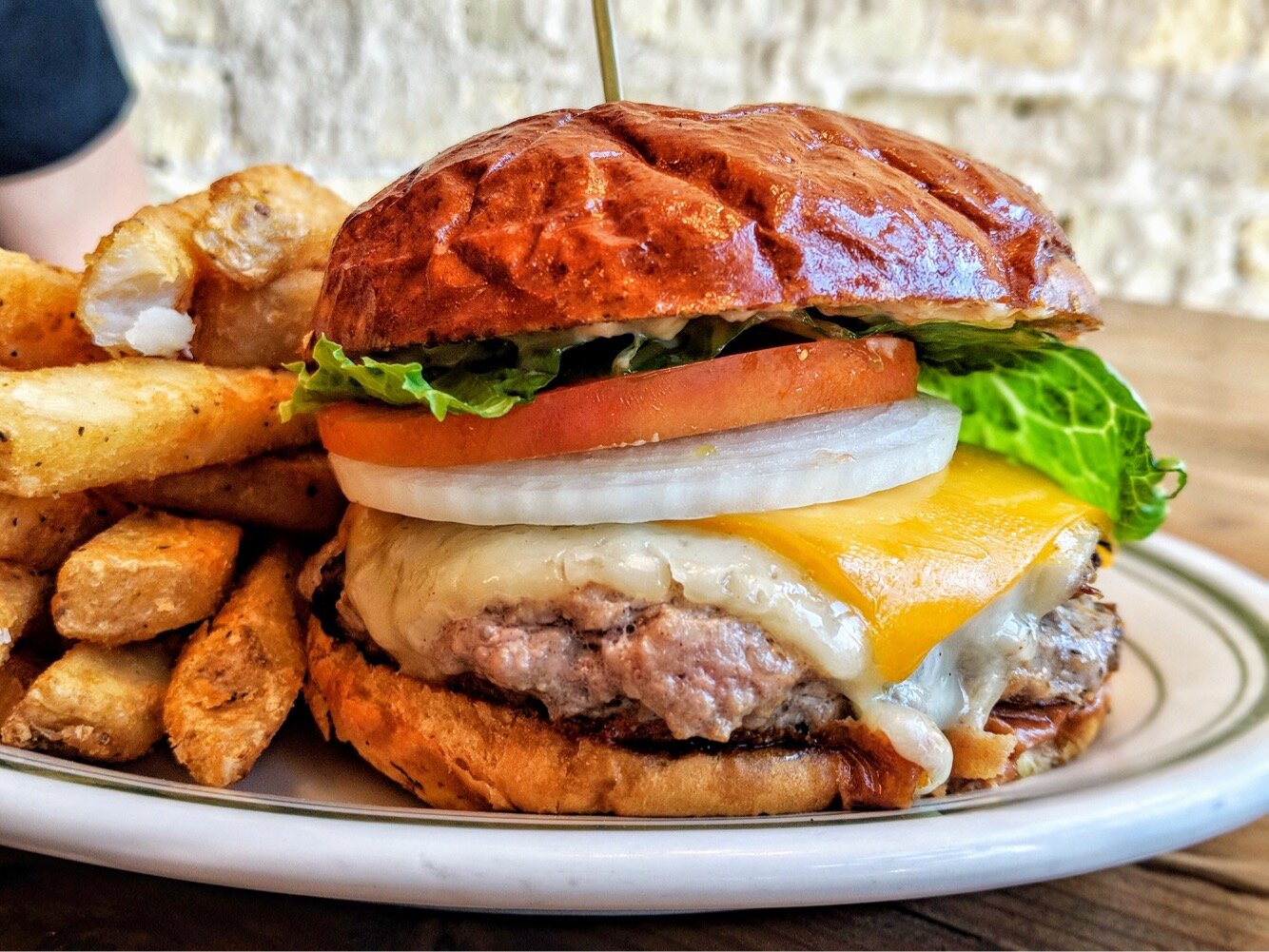 The Cannibal Burger from Wendigo is a Tenderloin Burger stuffed with Bacon and then topped with Double Cheese, Garlic Aioli, Tomato, Lettuce & Onion.
The Double Cheese Smash Burger from Graze is a Double Patty topped with American Cheese, Bread & Butter Pickles and Burger Sauce on a Duck Fat Bun.