Summer festivals are my jam. People watching and massive quantities of fried food is basically my version of heaven. Plop me on a bench with a platter of nachos and I'll snack and people watch for hours. The music is cool too…..but the people watching and food are really my absolute favorite parts.
#1. The Saz's Sampler Platter
When we posted on Instagram asking our followers what was the BEST thing to eat at Summerfest, the Sampler Platter from Saz's was what everyone told us to try. Honestly, everyone knows that fried food is the way to my heart, so I wasn't surprised that after trying a shit ton of food, we still like the Sampler Platter the best. At $8.50 it's a steal considering you get Sour Cream & Chive Fries, Fried Cheese Curds with Ranch and Mozzarella Sticks with Marinara.
When I first started stalking the Summerfest food lineup a few weeks ago, the Buffalo Chicken Eggrolls were on the top of my list to try. Once we got there Mike insisted that we try the Reuben Eggrolls from Mader's since he had eaten them a few years ago and loved them. The Reuben Eggrolls are stuffed with Corned Beef, Swiss Cheese, Sauerkraut and served with a Zesty Mustard Sauce.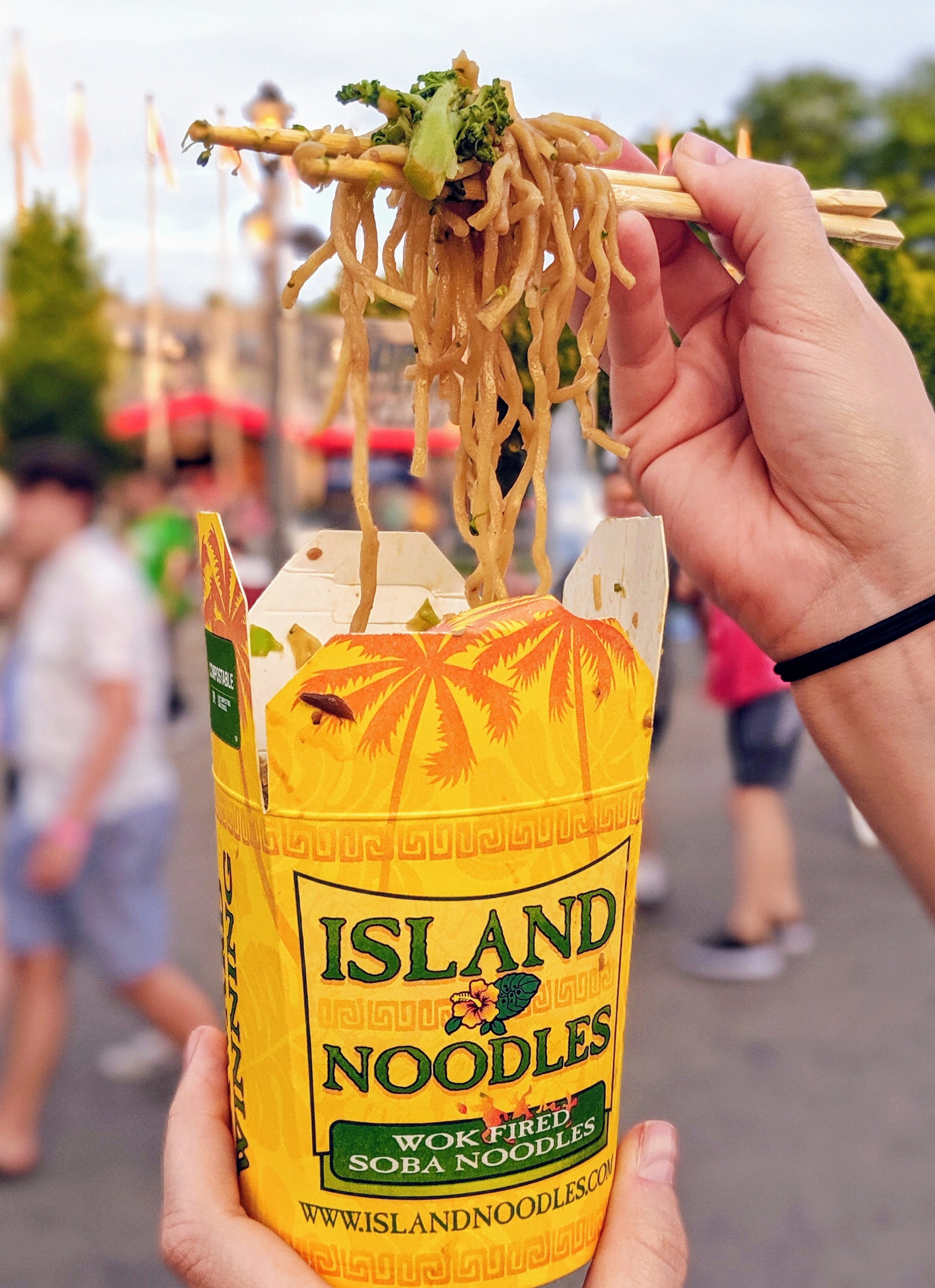 #3. Wok Fried Soba Noodles
If you don't run into someone you know at Summerfest, you are most likely a hermit living under a rock. When we ran into one of Mike's coworkers they raved about these Soba Noodles from Island Noodles. Normally Asian food at a music festival would be a hard no for me, but as you stand in line you can actually see them cut up fresh zucchini, broccoli and other vegetables as they stir fry everything in a giant wok in front of you.
#4. Double Cheddar Polish Sausage with Relish & Mustard
Earlier this Summer Mike & I ate the most amazing cheddar polish sausage at Eastern Market in Detroit. Ever since then I've been craving another one. This one from the Klement's Sausage & Beer Garden was pretty darn close, but we accidentally forgot to ask for sauerkraut and it was a mistake. You really can't enjoy a polish sausage without the kraut!
This dish was as weird as it sounds. It's basically a German take on traditional nachos and honestly, we didn't hate it. The thick kettle potato chips were topped with cheese sauce, corned beef, green onions, tomato and jalapeno.
Hint- If you're already at Mader's getting the Rueben Eggrolls you should try these as well!